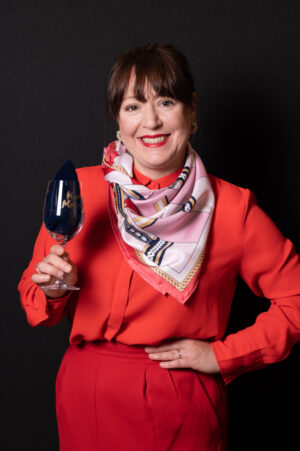 Rienne BILZ
Rienne Marzo Bilz is a native of the West Coast of the USA. She split time between Northern California and Washington State as a child.
She fell in love with hospitality and restaurants at the age of 15, working in a local restaurant. Rienne studied Culinary Arts and Hospitality Administration at Seattle Central Culinary while working nights at the James Beard Awarded restaurant Flying Fish. Rienne worked for several years in Seattle and after a stint with the Starwood Hotel Group the path lead her to Costa Rica. Rienne worked as a restaurant consultant, F & B director and owner of Dulce Marzo.
Upon the sale of the her restaurant she accepted an offer to be the export manager for a winery and export company based in Mendoza, Argentina. Rienne eventually ended up in New York City working with incredible restaurateurs including Marc Forgione, Marco Canora and Paul Grieco.
In NYC she expanded her love and understanding of hospitality working at respected wine bars and Michelin star restaurants . Rienne studied wine with the American Sommelier Association, Wine and Spirit Education Trust and the Court of Master Sommeliers and spent time working in vineyards and wineries in the Jura, Rheingau, Mosel and Northern Rhone. She is a member of the German Sommelier Union and the American Sommelier Guild.
After many years in New York, Rienne was asked to start a new wine bar and manage export sales for Weingut Carl Ehrhard in the Rheingau region of Germany. She moved for Riesling and stayed for love! Rienne worked for the Danish restaurant group Copenhagen Concepts overseeing German operations as General Manager and Beverage Director for MASH and Bistro Sommelier. She now resides in the Mosel wine region of Germany and works as a consultant for wineries and gastronomy.